Vigimage is a comprehensive, multi-faceted software platform designed to enhance the capabilities of nurse call and alarm monitoring systems in the healthcare sector.
Data on normal business and care activities are continuously transmitted by nurse call and sensor systems. They include health as well as a variety of daily activities. Efficient and effective processing of such data for actionable information or added knowledge results in better performance of the organisations.
For many monitoring systems, including those of Vigisense, Vigimage can act as an alarm server, a multi-media messaging platform, a data analytics toolbox, a real-time behaviour or task monitoring system, or even a workflow management solution.
Vigimage provides essential tools to promote efficiency, quality and traceability in environments where safety, security or care matter. It serves small facilities as well as multi-site organisations. Its graphic interfaces, ease of use, and processing power make it a favourite with users and managers.
Vigimage allows a range of existing nurse call and security systems to provide more value from their data. Its high performance real-time visualisation options and powerful record analysis tools are major benefits. A set of additional features turn the platform into a solution to improve the workplace, to manage efficiently work- or patient flow and to boost productivity.
Vigimage is compatible with a broad range of nurse call and alarm systems, and takes just minutes to master.
Multi-technology communication platform for alarm and nurse call systems
Identification and prioritisation of calls and alarms has never been easier, starting with a comprehensive, yet easy-to-supervise table for call or location status. Icons and intuitive sorting options ensure that the important call is always at the forefront.
Modern work practices integrate centralised monitoring and remote access to business information. Vigimage servers can be configured to carry the data over the internet for mobile workers or to link multiple sites into one central platform for dedicated response teams or HQ's information management systems.
Vigimage can collect data from nurse call solutions, access management systems, alarm sensors, environment sensors and more. It can format messages and send content to such diversified devices as pagers, DECT phones, PC monitors, annunciators, TV screens, smartphones, tablets, connected watches, under several protocols. It handles precise, yet easy to configure, transmission rules to reach exactly the right recipients at any time, reducing response time for the caller and alarm fatigue for the recipient.
Rich Media Messaging and Intelligent display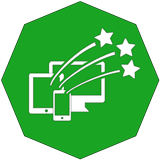 Where calls need to be easily and clearly seen by staff on the move, why rely on phone screens or limited corridor LED displays (especially in healthcare environments)? Vigimage enables full screen design flexibility on monitors and web-enabled devices to make the information richer and even more relevant.
The call information can be merged on large screens with multimedia public information content like pages listing schedules of the day, menus, events, promotional messages or video clips. Brand new interactive experiences can be designed by including patient room TV's in nurse call management infrastructures.
Calls and alarms can also be displayed on floor maps. The configuration features make it easy to change maps, reallocate names, switch between maps and map scales. Efficient views can be sent to desks, corridor displays and handheld devices.
Real-time location updates can be displayed in table or map formats. This visibility improves safety, communication and planning. Efficient workflow is essential in today's "do more with less" environments.
Maintenance Tracking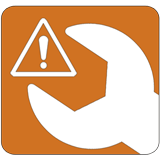 With always more equipment of all kind used in business and care activities, the maintenance tasks complexity increases everyday. To help technical staff, Vigimage encapsulates a maintenance tracking module that centralises all maintenance related events in one common interface.
The system will gather maintenance alerts and status from the various connected devices and display them in a clear and intuitive interface. With such comprehensive overview, maintenance operations can be optimised and do not require technical staff to visually check every single device everyday.
Equipment history is recorded and analysed allowing technical staff to identify issues, trace back usage and implement preventative maintenance routines.
Productivity Enhancer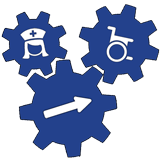 Data on normal business and care activities are continuously transmitted by nurse call, alarm, access control and multi-media information systems. Much knowledge on normal business and care activities can be drawn from this accumulation.
Leveraging the same technology as its Alarm Server solution, Vigimage is able to collect and screen these continuously. Efficient and effective processing of such data for actionable knowledge results in better performance for the organisation.
Various statistical and data mining techniques are deployed, specifically targeted for the extraction of outstanding patterns, trends and variances from large volumes of existing data. These can be reported to decision makers or fed back into the organisation's critical work flows to improve quality and productivity.
Next to a range of generic patterns, Vigisense's teams are available to customise algorithms and reports to drive improvements in patient engagement, process performance, and strategic decision-making.
History, Statistics and Reporting Tools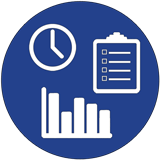 Unlimited chronological records can be called upon, without delay, from the front page, and drill-downs are available across a broad range of parameters. Analyses and reports can be sent to printers, files and spreadsheets.
Vigimage automatically compiles and combines key quality indicators in tables and graphs. Details, trends, totals, averages are easy to capture and can contribute to the optimisation of the operational practices. They are ideal to insert into management reports and support decision making.
Push Reports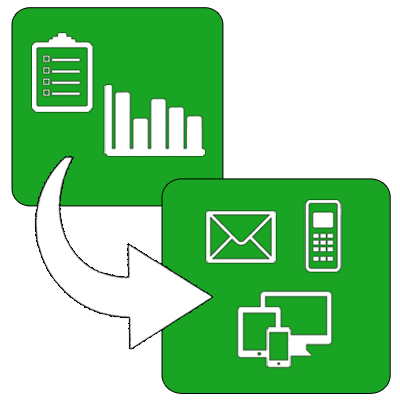 Alarm history and statistics are important for the optimisation of operations. But in today's busy schedules, time is often missing to make the most of it. Vigimage can proactively send summaries or 'threshold crossed' messages. Likewise, pop-ups and other notification formats are available for the multi-tasking operators.
With push reports, Vigimage makes it easy for the management to follow overall activity. Receiving on a regular basis a global statistics, complete or partial events list or evolution of precise key indicator provides a better understanding of everyday's activity.
Alternatively, intelligent reports sent when a given threshold has been reached will ensure a faster reaction regarding potential problems such as staff overload or inappropriate resource allocation.