Innovation
Vigisense is driven by innovation and continuously looking for new ways to translate the best of technology into value for healthcare organisations and their patients. The Information and Communication Technology sector (ICT) is developing at a rapid pace and opens opportunities for Vigisense to experiment with and push further the integration into its solutions of:

New monitoring parameters

New end-user equipment

New messaging devices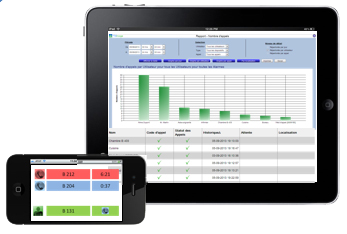 New ergonomics and interfaces
New messaging and workflow automation applications
Research & Development
Vigisense is conducting long-term research into innovative technology-driven services to promote optimum condition of care for patients in institutions or at home, and more efficient, cost saving healthcare practices.
Vigisense is a key European player in the R&D field for ICT solutions for better quality of life of older adults and dependent people, especially with cognitive impairments (dementia, autism, learning disability) and mental health issues. The company contributes its know-how and technologies to R&D consortiums with universities and end-user organisations across several European countries. The research topics involved have been rewarded with European funding on 5 occasions between 2010 and 2015.